SUEMARR『another scape of MINSTREL』(10"vinyl ×3+CD)
[
MSG-01BOX
]
SUEMARR『another scape of MINSTREL』(10"vinyl ×3+CD)
[
MSG-01BOX
]


★★★ 2022年9月 発売!! ★★★

※配送方法は宅配便となります。
▼for overseas customers
https://www.galabox.jp/page/6

☆galabox & Minstrel Songs 共同企画☆
2014年夏に発売され、全世界でロングセラーを続けるスーマーの
ファーストアルバム『ミンストレル』がついにアナログ盤で発売決定!!
全曲リマスター、10インチレコード3枚に完全収録。
スーマーと中村まりとのアカペラ音源を
ボーナストラックとして追加収録。
ジャケットデザインも完全リニューアル。
スーマー本人執筆によるライナーノーツ、
更にリマスタリング音源のCDも同梱。
ドラマ・映画『深夜食堂』で、収録曲中8曲が
挿入歌、劇中音楽、エンディングソングで最新シリーズまで使用。
原作者・安倍夜郎氏作詩による共作『人生行きあたりばったり』、
エンディングソング『ちょいと寂しい夜のうた』は現在でも
海外からの反響も多い。
ロンサムストリングスを始めとする豪華録音メンバーの演奏が
アルバム作品をより一層引き立たせている。
発売から8年の時を経たミンストレルが見る今の風景とは。
- - - - - - - - - -
SUEMARR
another scape of "MINSTREL"
録音参加メンバー:
桜井芳樹、田村玄一、原さとし、千ヶ崎学、
椎野恭一、藤原マヒト、川口義之、高岡大祐、
中村まり、河野沙羅(パイレーツカヌー)、
桜井李早、安倍夜郎(『深夜食堂』原作者)、鈴木常吉
■disk 1
side A
1.道路
2.火鉢
3.夜明けまで
side B
1.The Poor Old Dirt Farmer
2.Goodbye Jaqueline
3.Blood Red Roses *ボーナストラック
■disk 2
side C
1.雨がひらひら
2.New Moon
side D
1.死んだ男の残したものは
2.にぎわい
■disk 3
side E
1.冷たい風
2.人生行きあたりばったり
side F
1.ミンストレル
2.ちょいと寂しい夜のうた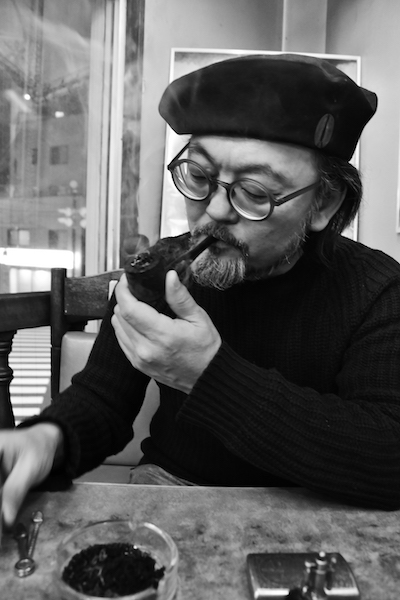 ☆Suemarr site
https://suemarr.com/2022/07/01/vinyl_minstrel/
For overseas friends
~message from Suemarr~
Hello overseas friends,
I tried to post in English again.
I always wish I could post in another country's language.
Eight years ago, few could predict the current state of the world.
Of course I am one of many people.
Life is tough for everyone. Still, the people who listened to my music kept this album alive.I am saved by you. All I can do is sing for you.
This release also has the meaning of commemoration.
To be honest, my singing ability is better than it was eight years ago.
So it's a little embarrassing.
However, this album is a special one that has become a turning point for me.
This remastered sound source gives you a fresh feel that is different from the previous CD sound.
I hope this album will be close to many people who love MINSTREL.
Hope you be well with love, imaginations and music.
SUEMARR
- - - - Reprinted in English from my website - - - -
https://suemarr.com/2022/07/01/vinyl_minstrel/
The album "Minstrel" released in 2014.
And now, the scenery that Minstrel saw eight years later.
Released in the summer of 2014, SUEMARR's first album "Minstrel".
Even now, it is steadily spreading to the world at a slow pace.
And it will finally be released as a vinyl record this year.
SUEMARR "Minstrel" [2014]
Eight songs have been used in the drama / movie "Midnight Diner" as insert songs, in-play music, and ending songs up to the latest series. "JINSEI IKIATARI BATTARI" co-written by the original author, Yaro Abe. The ending song "Choito Sabishii Yoru No Uta". They became widely known overseas and led to the response to the songs of the album, SUEMARR's music.
The performances of the wonderful recording members give SUEMARR's music a great brilliance.
And now still, Minstrel SUEMARR is singing somewhere in a small town in a small country.
- - - - - - - -
SUEMARR
another scape of "MINSTREL"
Completely remastered all 14 songs.
Completely recorded on three 10-inch vinyl records.
Added one bonus track.
Redesigned record jacket.
Liner notes & all song commentary written by SUEMARR himself.
CD of remastering sound source is also included!
Sound produced by Yoshiki Sakurai
Remastered by Gumbo Studio Yokohama
Designed by Asami Murakami ( Now Printing )
Please check here >>
https://www.galabox.jp/page/6
SUEMARR Official Website
https://suemarr.com/
SUEMARR『another scape of MINSTREL』(10"vinyl ×3+CD)
[
MSG-01BOX
]